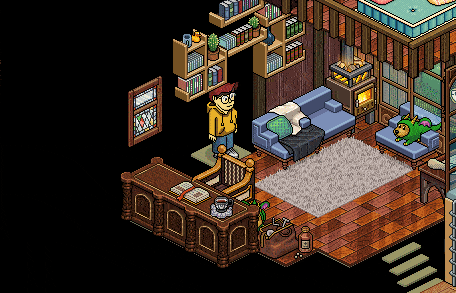 Discover the enchanting world of the Minor Manor of PurplePrince, the latest Habbo X Room of the Month winner!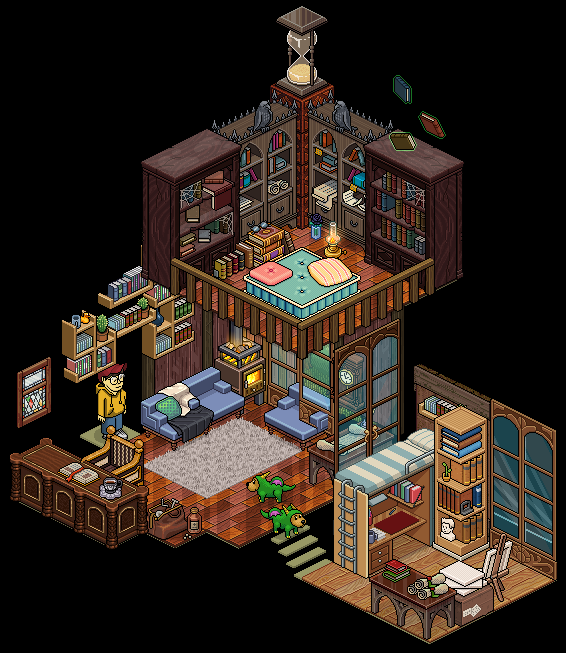 What inspired you to make this room?
It was a personal challenge, I wanted to give the feeling to be in a manor in the smallest room possible. It's a place where you can relax and read tons of books, for studying or for your enjoyment. Maybe I will expand it later once the room upgrades will be released.
Can you share something about your next project?
One of my future projects will be a retro internet café ! It would be a nice way to use the electronic furni set.