MetaMask is a cryptocurrency wallet used to interact with the Ethereum blockchain. It can be accessed through an mobile app or through the Chrome Browser Extension.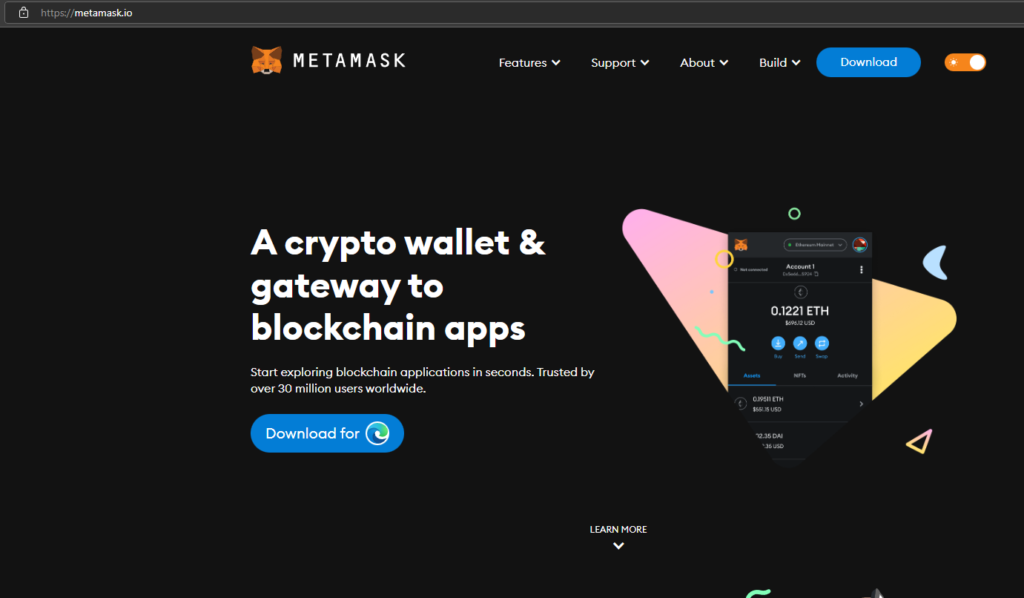 Click on Download and After the extension is downloaded, it should show on the side of your bar like this:

On the MetaMask Extension, click on "Get Started"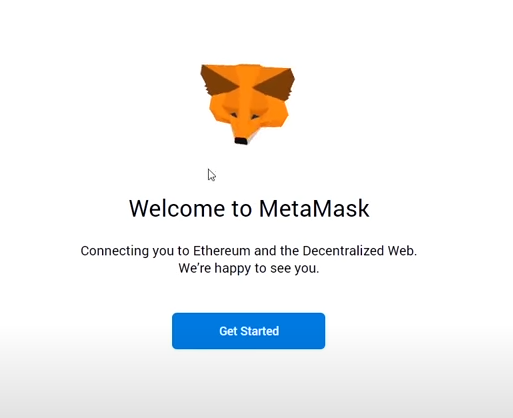 Select the option that best suits you, if you are new and are setting for the first time, click on create a wallet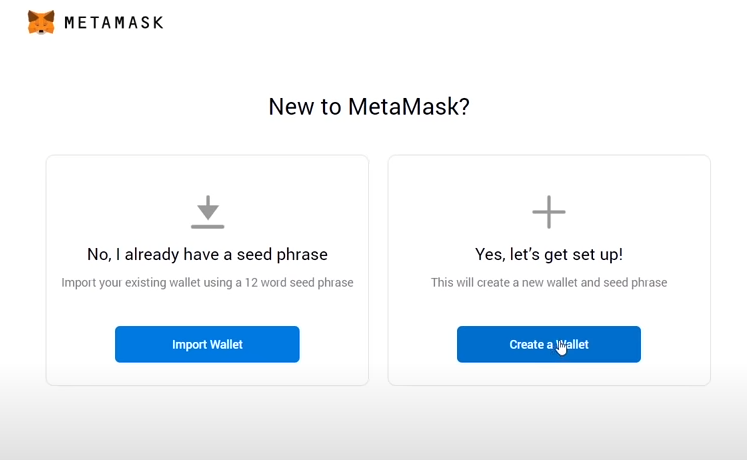 Click on 'Create a Wallet' and on the next Window click on 'I agree' if you would like to help improve MetaMask or Click on 'No Thanks' to proceed.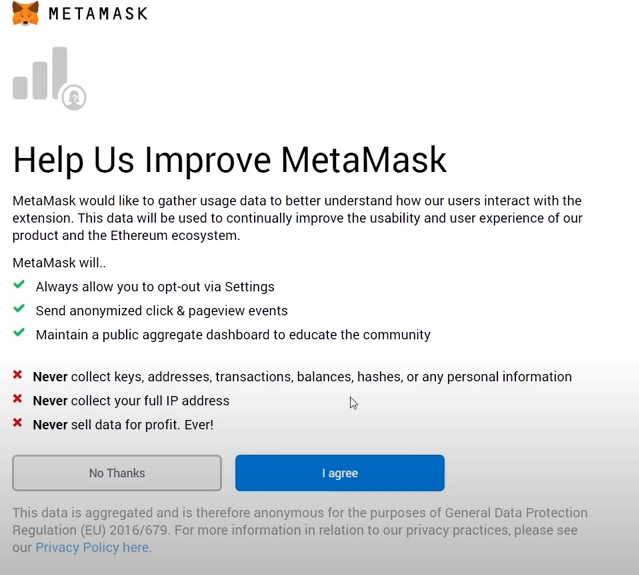 Create a password that is unique (minimum 8 characters), don't create one that you have for your other accounts or social media. After, reveal your secret phrase.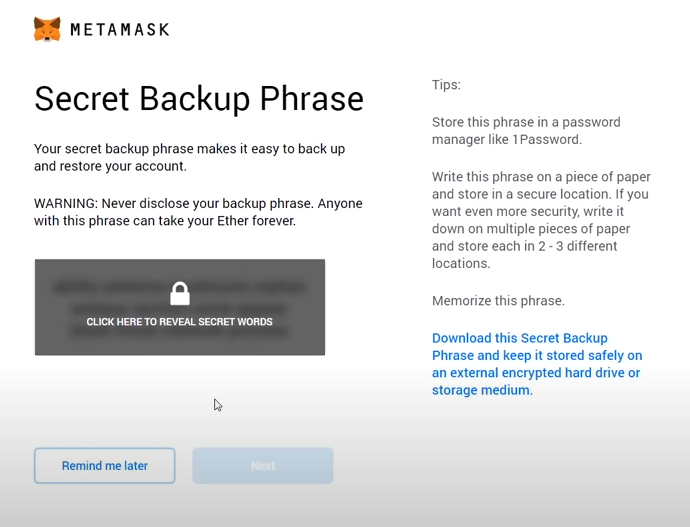 Follow the instructions by clicking on each word in order in which the words were presented previously.
After that done, Congratulations you've set up your MetaMask Wallet.