On November 20th Habbo Collectibles will be launching a limited beta test of a brand new feature in the Modern client: Collector Cabinets. The beta test will last several weeks and has two phases, see below for a hab.bo link explaining it in more detail.
Collectors Cabinets will allow you to convert some furni you own into a type of collectible called a Habbo Relic. Relics behave just like any other furni collectible and don't have any extra utility. They are just named differently and will have slightly different traits on Immutable.
During the beta, you'll be able to convert any of the 13 pictured furni to Relics. Habbo will add more furni to the cabinets during the beta, and they'll add more consistently every month after the feature is fully launched, towards the end of this year.
To use your Collector Cabinet, you'll need to use a new type of off-chain token we're introducing called Curator Stamps. Everyone who owns what we are now calling "Premium Collectibles" – Genesis Habbo Avatars, Crafted Avatars, Habbo Portraits, and Habbo X Rooms – will be given free Curator Stamps to use during the beta testing period. Note that we'll do doing a snapshot for all of these Premium Collectibles on the day of launch, November 20th.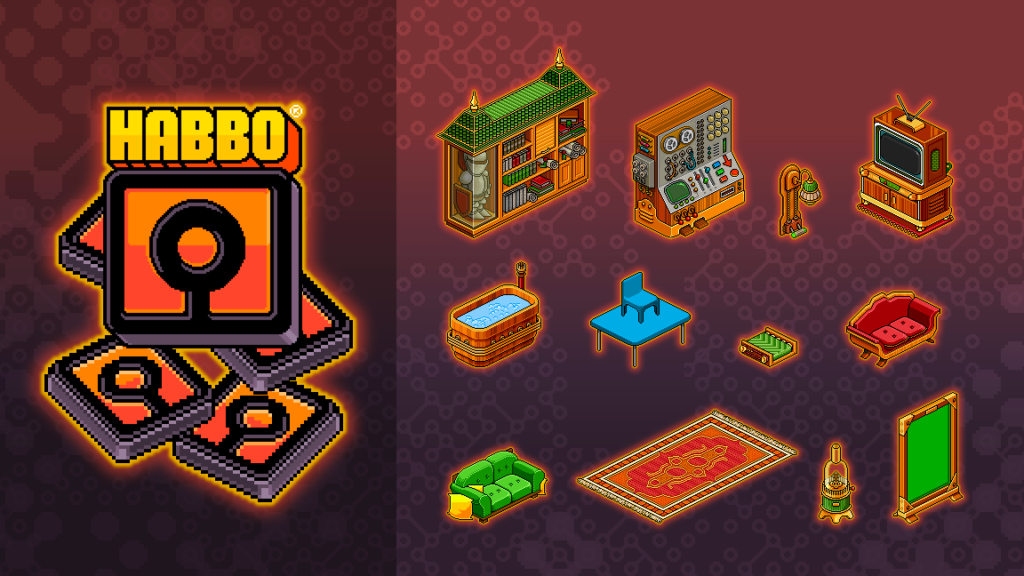 Additional scheduling information:
Habbo have a tentative plan to launch phase 2 of their beta on December 4th. They've updated the beta info page to reflect this: https://hab.bo/469nqIk. This phase will introduce seven additional furni to Collector Cabinets. While they're still determining the end date for the beta and the official release of Collector Cabinets to the broader community, Habbo will keep you informed with the latest developments. Stay tuned for more updates 🤝