Furni Factories Enhance Habbo X Rooms
In the upcoming Alpha 2 release, Habbo X rooms launched last year will receive a major upgrade with the addition of Furni Factories. Here are the key highlights of this new feature:
For more details on Furni Factories and the available items, check out the official announcement.

Attend Alpha 2 and Get Exclusive Badges
On July 3rd, during the Habbo X Alpha 2 launch, the first 1000 individuals to log in will receive a premium NFT badge. The rest of the attendees, including the first 1000, will be rewarded with a proof of attendance badge. Stay tuned to Discord and Twitter for further instructions on how to claim these badges.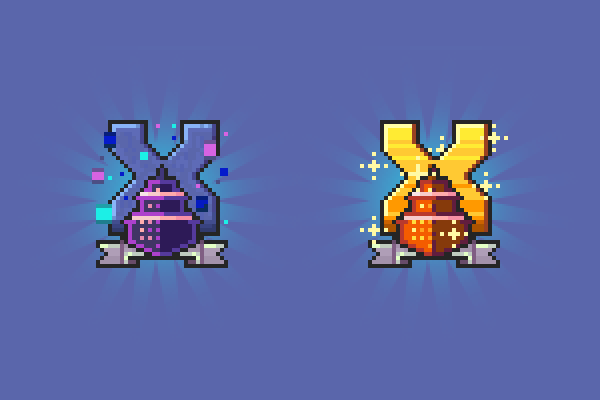 Hunt NPCs for Free Premium Summer Cool Boxes
Between July 3rd and July 7th, three Habbo X NPCs will be scattered throughout the Hotel for a thrilling hunt. Similar to previous events, such as Hacker Smurf, these hunts will offer exciting rewards. Here are the details:
Simply locate and click on each NPC to receive a complimentary Premium Summer Cool Box. After clicking, you'll receive a confirmation notification, and your MetaMask wallet will be included in a list for claiming an NFT Shop. Make sure to visit the NFT Shop on Friday, July 7th, to claim all three boxes.
Remember, each NPC can only be clicked once. Therefore, you can obtain a total of three Premium Summer Cool Boxes throughout the Alpha 2 event. If you miss the hunts, these boxes will be available in the NFT Shop for 300 NFTC each for two weeks, starting from July 3rd.

Daily Summer Cool Boxes for Habbo Avatar Owners
From July 3rd to July 7th, all Habbo Avatar owners will have the opportunity to claim daily Summer Cool Boxes. These boxes contain a variety of items and must be opened in the NFT Shop. Additionally, there's a chance to find an extremely rare Trippy Parasol inside. Moreover, a crafting ingredient called "Pink Blufxus Powder" can be obtained, enabling the creation of two variants of the Imperial Mode Sofa and Sofa Chair.

The Summer Cool Boxes will also be available in the NFT Shop for 100 NFTC each for two weeks, starting from July 3rd. Check out the image below to see the items and their drop rates.
Live Events During Alpha 2
Hajautus will be hosting a series of live events within Habbo X, offering various prizes, including NFTC. To ensure you don't miss out on these exciting events, join the Habbo NFT Discord, where you'll receive event notifications and updates. Remember to exercise caution when sharing personal data on Discord and comply with their terms of service and privacy policy.
Massive Giveaway on Twitter!
During the week commencing July 3rd, Habbo is organizing an incredible giveaway on Twitter. Five lucky winners will receive themed prize bundles featuring Habbo X rooms, avatars, furniture, and clothing. To participate, simply post a picture of yourself inside Bar X within Habbo X as a reply to the designated tweet. Follow Habbo on Twitter and turn on notifications to stay informed.