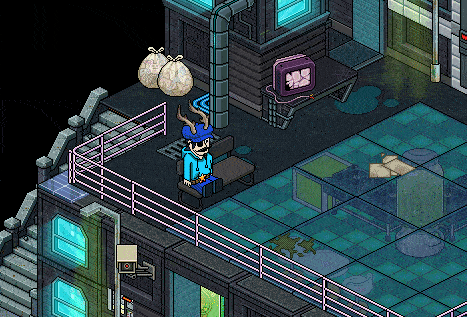 Enter the Cyber-Inspired Order of Bab!
This exclusive club promises you to have many fun adventures if you come and visit it !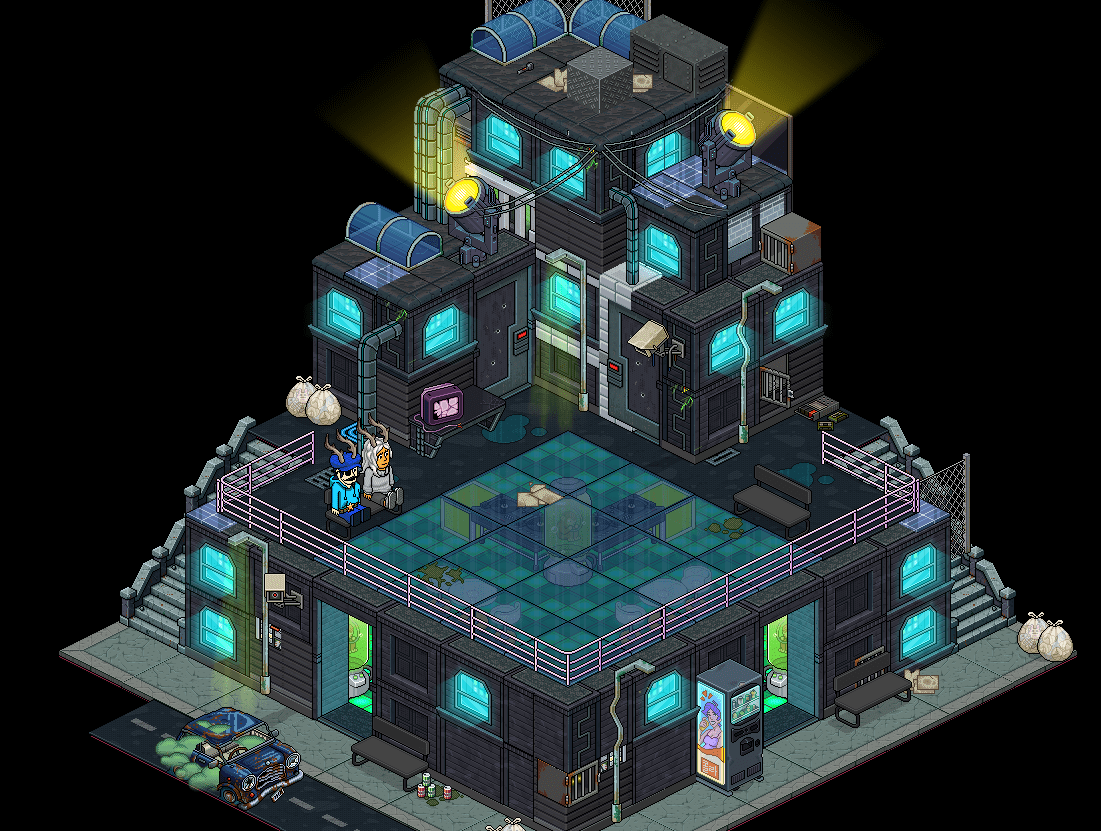 What inspired you to make this room?
I have a real enjoyment for building rooms where as many areas as possible are walkable, so in this case outside the club, inside the club, on top of the club, and inside the little buildings – I like to barge around so I need to be able to access everywhere :D! For the design, it's a bit of a cliche but it was one of my first Habbo X builds, and I really do like the whole "neo habbo cyber club metaverse" look (that everyone else is probably sick of by now!).
Can you share something about your next project?
Well I have no plans in mind, but I never do. Usually I just log on and start something at random, so have made around 5 rooms on Habbo X so far and definitely plan to continue – this is what I look forward to. I'd never built on Unity before now even on regular Habbo, it's a completely different experience but definitely somewhat, erm, fulfilling