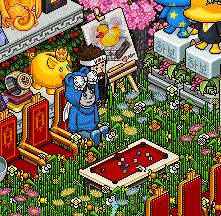 This week we have chosen the hidden nft loft of user Guddah.
A beautiful build including lots of Habbo NFT furni and the oldschool rares we all love!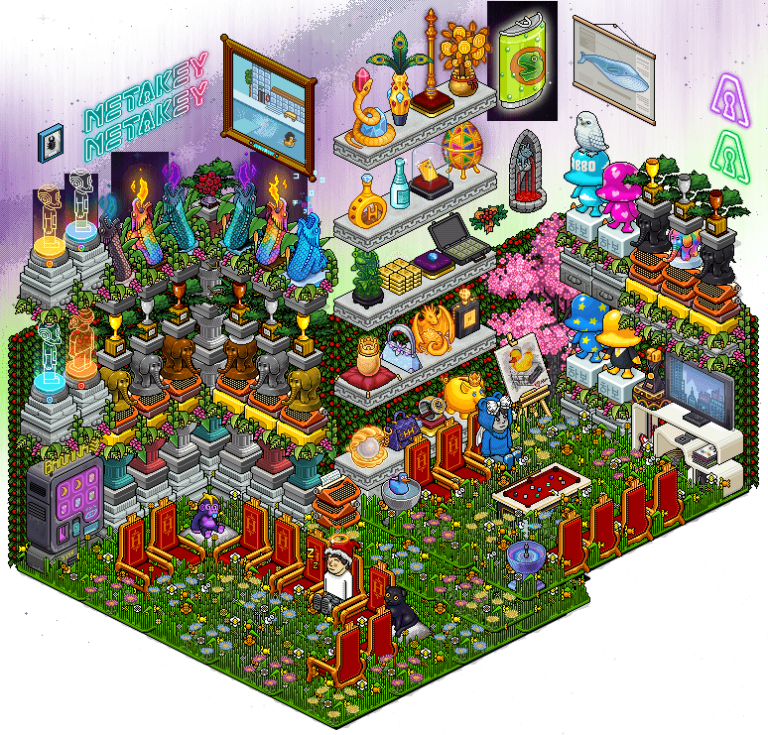 What inspired you to make this room?
classic rares and nfts of course.. best of both worlds.. plus i like to pickall every 48 hours but i'll keep this one for a while. i don't know why i call it a loft but it reminds me of one
How long have you been building?
i've been building rooms on habbo since i was 9 but shhh don't tell staff. casinos were my go-to stacks and it still shows in my current builds
What's your opinion on the NFT project?
i love habbo nft and habbo3. lambo soon
Can you share something about your next project?
i don't even know what i'm eating for breakfast tomorrow but hopefully my next build can be on habbo X! looking forward to getting more furni in the future.. but you know i'll still keep it classic