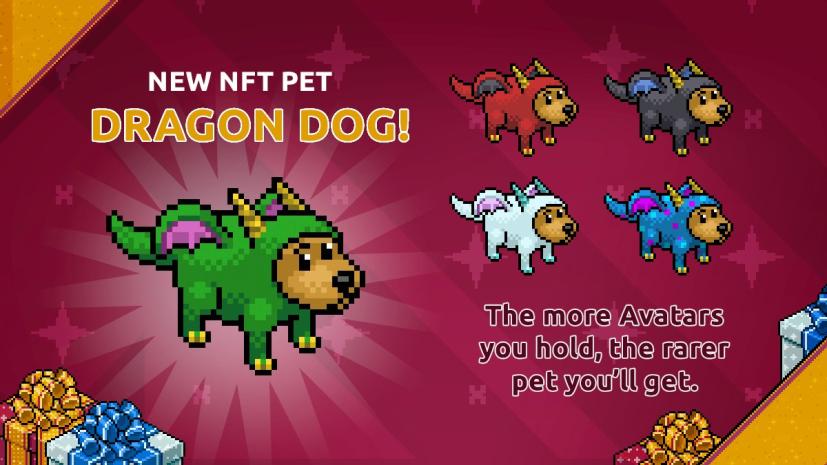 Today the team announced a christmas presents for all Habbo NFT avatar and portraits holders: the dragon dog pets!
Snapshot will be done on December 23rd to confirm which wallets will be able to claim which Dragon Dog. Make sure you leave your avatars in your wallet between 00:01 and 23:59 UTC on December 23rd to ensure you can claim the right pet!
The Dragon Dog pets are not being airdropped, they need to be claimed from https://nft.habbo.com/shop between December 25th and January 25th 2023. Claiming will also be done PER WALLET.
Like furni and clothing, NFT pets will be on IMX in a brand new collection.
NFT pets won't feature in Habbo X's alpha 1, but they will eventually come to Habbo X, hopefully in future alphas.