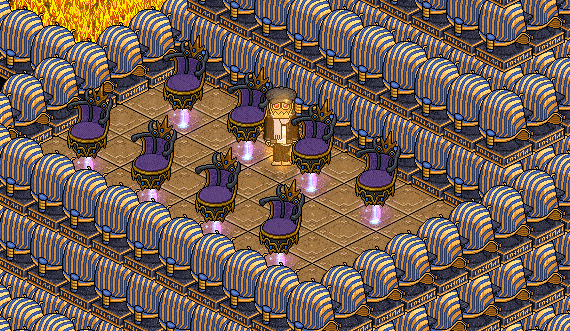 This week we have chosen the NFT Fort of user Aceter.
Very creative use of the Dragon Skeleton NFT LTD. We love to see it! Very fire (literally).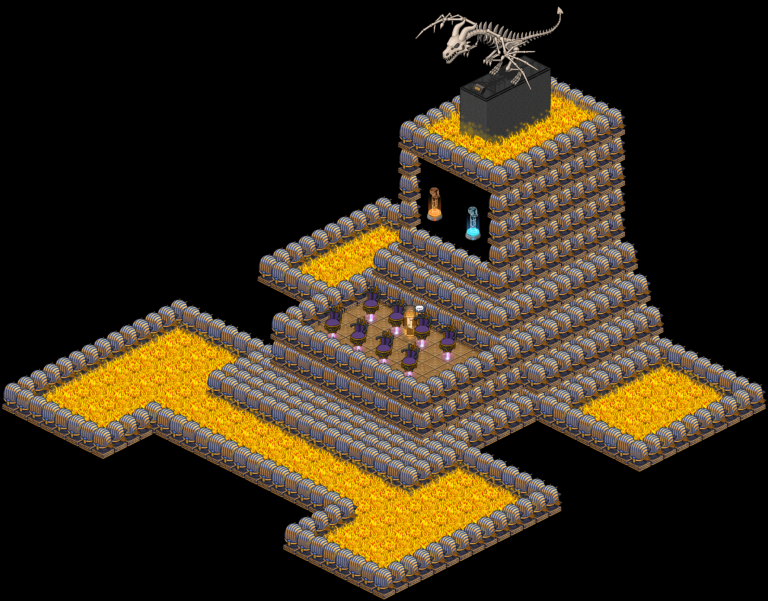 What inspired you to make this room?
I treat my NFTs as treasure, therefore, I want to build a secure room to keep them. The fire pools resembles "firewall" protecting my treasured NFTs against unauthorized access.
How long have you been building?
I have been building since 17 years ago, that is my Habbo age. 🙂
What's your opinion on the NFT project?
I have a very good feeling that the NFT project will rekindle the fire of Habbo Hotel. At least the NFT furnis now are worth something "real".
Can you share something about your next project?
Currently I have nothing in mind about my next project. I hope there are some new item releases that can inspire me.