The announcement of Habbo starting an NFT collection in 2021 really brought a lot of mixed reactions. But for many people it just made sense that Habbo would be the perfect fit for NFT's, being a game that has lived for over 21 years and that millions of people had played, it was truly amazing news and it is now considered today "the original metaverse".
Habbo released a genesis collection of 11,600 unique avatars and a profile picture collection called Habbo Portraits. It was a very exciting moment to be able to use these in the legacy Hotels, it definitely made an impact and caught interest of a lot of players when this moment happened.
The journey has been very positive, the team has accomplished everything so far that was shown on the roadmap. Even if there has been bumps on the road, there has been a positive outcome from it. We have had a couple of twitter spaces and informative AMA's. Can't forget to mention the NFT discord has been a great community for owners and future Habbo NFT owners, it has served as a center of information, announcements, events, giveaways, fun and laughter and we have built a strong community over the last year.
Habbo NFT has had amazing collaborations with big known projects too, such as CyberKongz, Metakey, MVHQ and most recently, Cool Cats. This has exposed Habbo NFT to bigger communities and has brought in diversity to or community.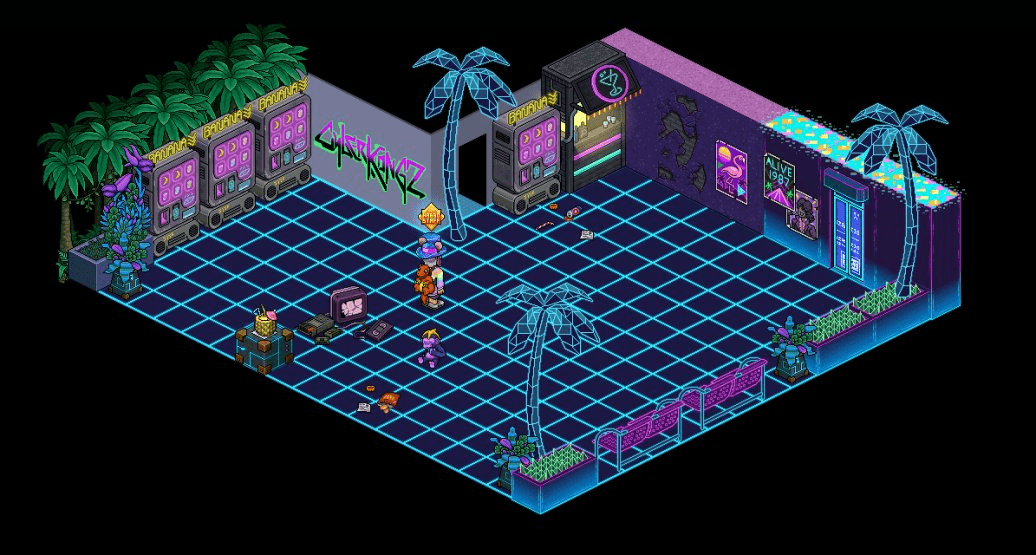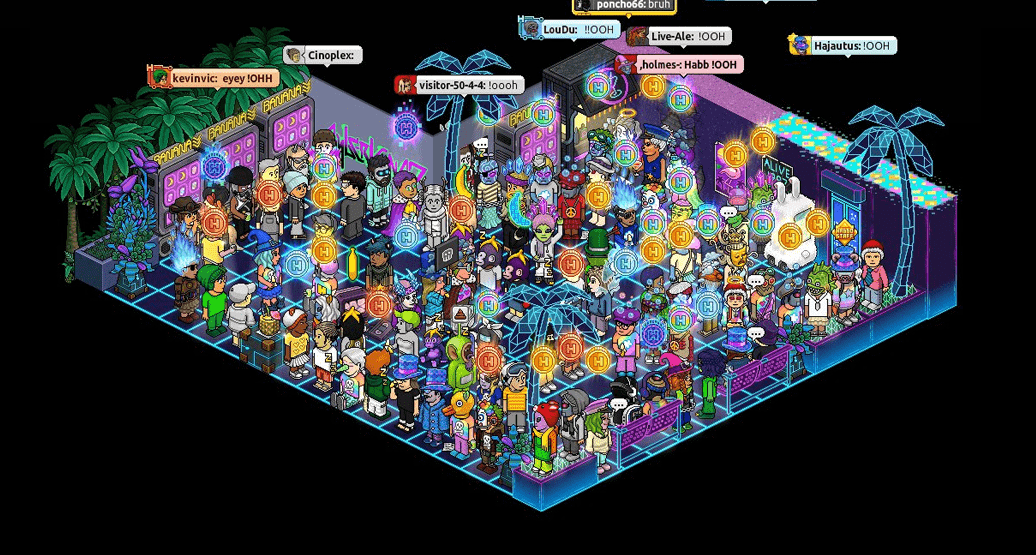 So is fair to say, that after countless airdrops, events, competitions, giveaways and many other great accomplishments, this has been a great first year for Habbo NFT. And what a better way to end it with a sneak peek of the pre alpha for Habbo X. We are all very excited for what Habbo X will bring to us in the near future.